Caring Conversations
Uncomfortable But Essential Questions To Help You Navigate Life's Biggest Disruptions
by: Daniel & Nancy Nicewonger
Chaos and disruption are a part of life.
Having the conversations that allow us to navigate seasons of disruption is a skill that can be learned.
In May of 2016, our world was turned upside down.
I first met Dr. Saroha the day he told me I had stage IV colon cancer. Standing at the foot of my hospital bed he told me the "outlook was not good, it was time to go home and get my affairs in order."
As he left my room Nancy and I were distraught and overwhelmed. Every conversation became much more intentional. We wanted to squeeze the most out of every moment we had together. At the same time, we realized there were pressing issues that needed to be talked about. We tried to find a balance between taking care of business and simply enjoying time together.
Nancy and I started noting all the conversations we were having. Learning to discuss choices between "prolonging life" vs "quality of life" the same way we used to plan a vacation has not been easy. It is often painful, and we have learned the signs when the other needs a break from such weighty conversations.
Over time we started talking about how it would have been helpful to have a roadmap to guide our conversations. Something to help us think through what was important to talk about and share while fighting a terminal illness. A resource that would not tell us what to think, but rather suggest questions to ask of ourselves and each other.
This book is just the latest example of God transforming a difficult reality into something positive. We invited many of the people who helped guide our most difficult conversations to share their wisdom in the book. From real estate agent, lawyer, community nurse, funeral home director, to our daughter.
Each chapter is laid out with a few introductory paragraphs followed by a list of questions. We share why a topic is important to be thinking about and then questions for you and your loved ones to reflect upon. Our goal is to help create that roadmap we so desperately wanted in the early days of our journey.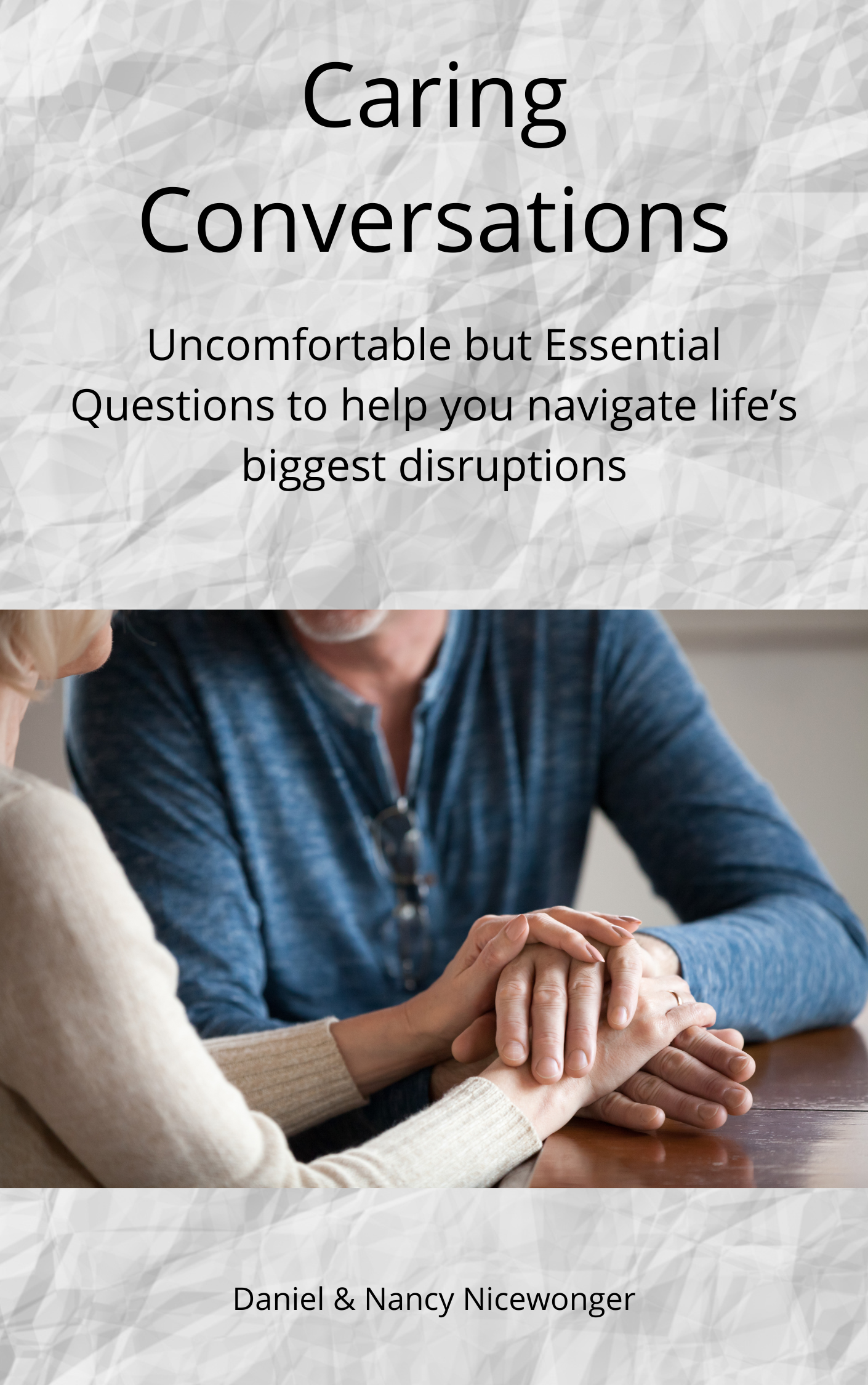 To Receive Publication Updates